Carbon offsetting: Why, How and Where the credits are being spent
OUR VIEW ON AVIATION CARBON OFFSETTING
We get it, aviation is up there with the automotive industry and power generation when it comes to industries polluting our planet. Unfortunately, unlike those industries, the technology to make aviation completely green is not here yet. We believe that aviation is essential to global trade and that there would be disastrous consequences were the capacity of aviation to deliver people and goods was reduced whilst the global population continues to increase.
As a result we have been investigating ways to fund reductions in carbon emissions in industries where the technology is available but the funds are not, whilst simultaneously engaging with the aviation community on initiatives designed to reduce our carbon footprint through investment in new technology and sustainable aviation fuel. We believe, for now, the aviation industry can be a force for good in helping to tackle the 98% of carbon emitted by other industries, by driving investment into the carbon offset schemes and reducing the human impact on our climate.
THE CARBON OFFSET JOURNEY
STEP 1
CHARTER BOOKING
When booking your next flight(s), if you wish to offset your carbon emissions, let your ACS account manager know, and they will add 0.5% to your charter price. You will confirm this with a signature on the booking request form.
STEP 2
YOUR INVOICE
You will see the 0.5% charge as a separate line item on your invoice. This will be listed as a Carbon Offsetting Contribution.
STEP 3
OFFSET INVESTMENT
Your offset investment is not used immediately to purchase carbon credits. Instead, it goes into an offset fund.
STEP 4
EMISSIONS ESTIMATE
Once a quarter, ACS goes through a reconciliation process of estimating the carbon emissions of all flights that have been offset, matching this to the customer funds attributed to offsetting.
STEP 5
PURCHASING CARBON CREDITS
This money is then used to purchase carbon credits, via the CTX exchange, which are then immediately retired. Our objective is to offset more emissions than have been produced.
STEP 6
ANNOUNCING PROJECTS
ACS will communicate to its customers that have chosen to offset which projects were invested into.
PROJECTS WE ARE INVESTING IN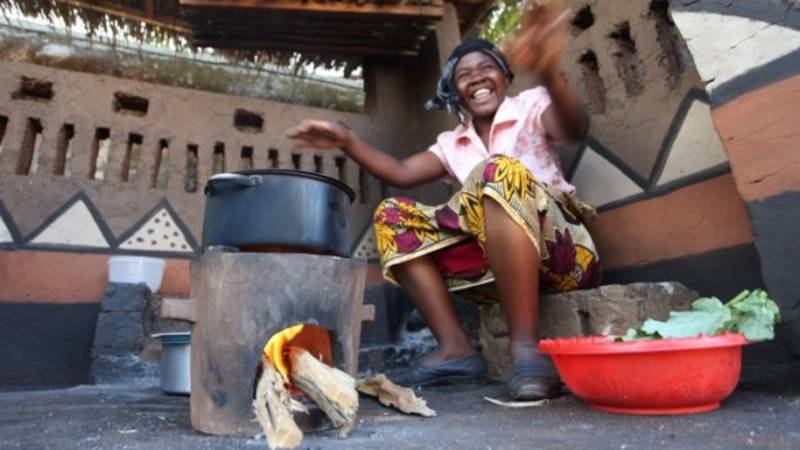 HESTIAN STOVES
Reducing greenhouse gas emisssions by burning less wood
As Africa's population is growing, forests are being cleared for human settlement and wood is being harvested faster than it is being replanted. Hestian's improved cook stoves and fuel efficiency projects in Southern Africa directly reduce wood usage and indoor cooking smoke, which in turn slows deforestation and lowers household air pollution.
Hestian's efforts have resulted in over 566,658 homes using improved cook stoves and institutions using 1,239 fixed institutional stoves which has helped create over 2,000 jobs.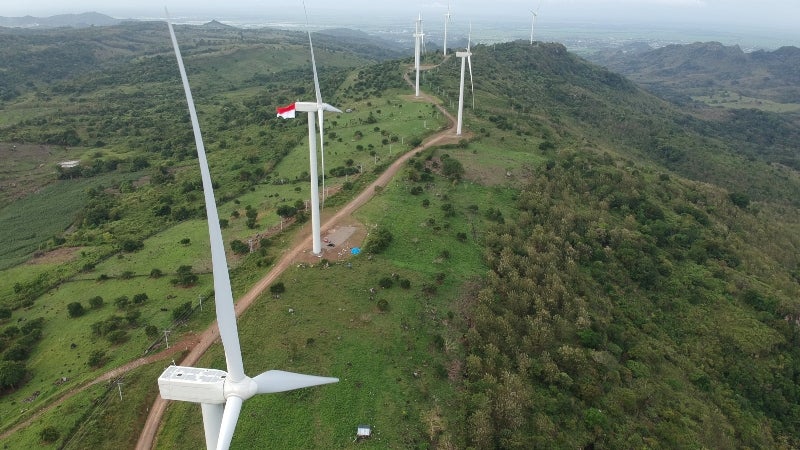 WIND INDONESIA
Affordable renewable energy
UPC provide wind turbines that create clean energy, without releasing harmful emissions into the environment. One example of this is the 75 MW Sidrap Wind Farm project, located in the Sidrap region, in South Sulawesi, Indonesia. The project is Indonesia's first utility scale wind farm and began providing power to the Southern Sulawesi PLN grid in March 2018. The project uses 30 Gamesa 2.5 MW turbines.
The Sidrap Project is in a location with strong winds as well as a supportive local community. Numerous jobs in both project development and construction have been created with the majority being filled by the local citizens from the region.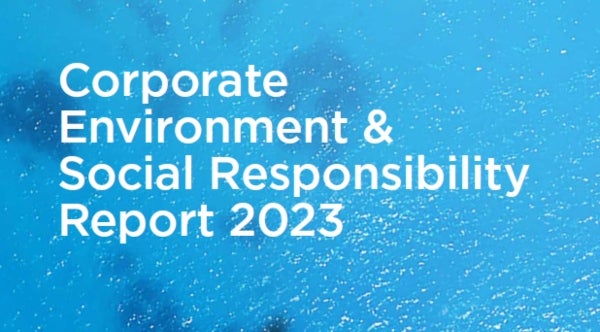 CESR REPORT
We are determined to grow our business in a responsible and sustainable way. This report indicates our direction of travel.
Read the full report here.
READ MORE
FREQUENTLY ASKED QUESTIONS
We have decided to make it an 'opt-in' rather than an 'opt-out' scheme, as we understand that our customers may already be offsetting through their own offset schemes. It is therefore fairer and more transparent to make it an 'opt-in'.
Yes, you can ask your ACS account manager to increase the 0.5% contribution to our carbon offsetting fund.
If you're travelling in a plane, you're emitting CO2 into the atmosphere. But you can now take positive action and compensate for your emissions by investing in projects designed to reduce the overall amount of CO2 being emitted in the future.
An offset can be achieved by purchasing and cancelling something called a carbon credit. Carbon credits are the result of an international effort to mitigate the growth of greenhouse gases. Climate projects sell carbon credits in order to fund their development. Each credit is equal to the emission of one tonne of carbon dioxide.
What does that actually mean?
If you book a flight with us, and wish to offset the carbon emitted as a result of your trip, we will charge you a fee. This fee has been based on the analysis of more than 8,000 charters and looking at current market rates for carbon credits. We'll go into the methodology of our calculation later. The money we charge you for the offset is invested into buying carbon credits in a climate project. In order for a climate project to sell carbon credits, it must meet the following criteria:
Real.
All emission reductions generated must be proven to have genuinely taken place.
Measurable.
All emission reductions must be quantifiable using recognised measurement tools and techniques.
Additional.
Projects must be able to prove that their emission reductions are additional, and would not have taken place without the help of carbon finance.
Independently verified.
Emission reductions must be verified by an approved independent third party verifier with expertise in both the country and sector in which the project is taking place to provide an adequate level of assurance.
Unique.
Double counting of carbon credits is prevented through the use of registries, that track ownership and eventual cancelation for regulatory compliance.
Once these criteria are met, the project will be certified by one of the global credit standards. We only invest in projects that are certified by the United Nations www.cdm.unfccc.int and Gold Standard www.www.goldstandard.org/, two of the leading global credit standards.
Yes. Investing in projects certified by the United Nations and Gold Standard ensures that full levels of due diligence and compliance are undertaken on the projects where the credits are being issued from. This means that the investment generated by every carbon offset that is purchased by ACS is certified to be genuine and ultimately feeding directly into the environmental project.
Retirement is the final stage of the lifecycle of carbon credits, as after they are retired, they can no longer be used again, preventing them from being double counted (i.e. used twice).
By choosing to carbon offset your flight, we invest all of your money into carbon credits issued by climate projects. We do not take a commission or charge a margin. There are many different types of climate projects around the world, including renewable energy, waste management, forestry and agriculture, biofuels, energy and fuel technologies, biodiversity protection, sustainable development and ecosystem protection. When you choose to offset, you are providing the essential financial support that keeps these projects operational and are doing something positive for the environment by helping to reduce greenhouse gas emissions.
Carbon footprinting is a fairly new concept for private aviation, so we worked in partnership with Carbon Trade eXchange (CTX) to develop a unique methodology for estimating the carbon footprint of every booking we make. In order to calculate the carbon footprint of a booking we need to know (1) the point-to-point distance of the flight and (2) the estimated fuel burn for your aircraft category. As headwinds and tailwinds can hugely impact the fuel burn of any particular trip it is impossible for anyone to accurately forecast the emissions amount in advance.
We calculate the point-to-point distance of your bookings using airport coordinates available at openflights.org. That is the easy part. We book a huge variety of different aircraft which each have different fuel requirements. We use a data set from the International Civil Aviation Organisation (ICAO), which includes the fuel burn rate profile for over 150 aircraft types, as defined by their IATA Aircraft Designator. The ICAO data is based upon real engine tests and is the most accurate data source for private aviation that exists to-date. Each aircraft will burn fuel at a varying rate depending on what stage of its journey it is at (take-off, landing, maximum cruising altitude). The ICAO data is divided into 500nm sectors to provide the most granular and accurate estimation of fuel burn rate at each stage of the journey. We match the aircraft that you have booked with its fuel burn profile and calculate the total fuel burned according to the length of your flight. Once we have the total fuel burn for each flight we can easily calculate the GHG emissions associated with the fuel burned. We use an emissions factor for Aviation Fuel, which is published by the UK Department for Environment, Food and Rural Affairs (DEFRA).
Our partner, Carbon Trade eXchange (CTX), is a venue for 1000s of environmental projects to list their credits for sale and each project has the potential to issue thousands, or millions, of tonnes of carbon credits each year.
We work with CTX to analyse the carbon credit market and to select an average price per carbon credit that will allow it to support a portfolio of high-quality projects (the range in quality is huge) that are in different locations around the world and represent investments in different types of environmental projects, from renewable energy through to community benefit schemes.
Together with Carbon Trade Xchange, an industry leader in carbon offsetting, we have estimated that .5% of the booking value would allow us to offset 98% of flights analysed, with ACS committed to topping up the fund should the monies collected not be sufficient.
At the end of each quarter we calculate the carbon emissions of all offset flights to ensure that sufficient carbon credits can be purchased based on current market prices. In the eventuality that there is a shortfall, we (ACS) make up the difference. Where there is a surplus, this is also invested into projects so that we can make sure we are offsetting more CO2 than is generated by participating flights.
Combustion of fossil fuels and deforestation have caused the atmospheric concentration of carbon dioxide to increase by about 43% since the beginning of the age of industrialization. Currently, about half of the carbon dioxide released from the burning of fossil fuels remains in the atmosphere and is not absorbed by vegetation and the oceans.
Not only do increasing carbon dioxide concentrations lead to increases in global surface temperature, but increasing global temperatures also cause increasing concentrations of carbon dioxide, creating a positive feedback cycle. The planet Venus experienced runaway greenhouse effect, resulting in an atmosphere which is 96% carbon dioxide.
CO2 can be absorbed in a manner of ways including by bodies of water (such as seas and oceans), by frozen water (such as polar ice caps and glaciers) and by vegetation (such as rainforests) collectively known as "carbon sinks". The most effective way of mitigating the greenhouse effect is by either preventing the generation of CO2 or by absorbing the CO2 back into these "carbon sinks".
The carbon offsetting program that ACS offers will contribute to a number of projects that will reduce the amount of CO2 generated in the first place (through green energy initiatives) or by enhancing "carbon sinks" such as preventing deforestation or increasing reforestation.
DEDICATED ACCOUNT MANAGERS
NO OBLIGATIONS
30+ YEARS EXPERIENCE
AVAILABLE 24/7