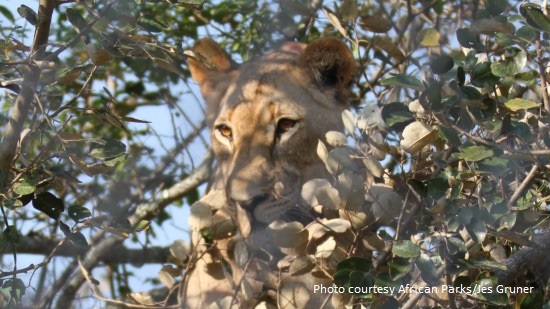 Leading aircraft charter specialist was last week called into action to transport seven wild lions from South Africa to Rwanda. This is part of a major conservation project to reintroduce the big cat to the country following the decimation of the population following the 1994 genocide and civil war in the country.
The government of Rwanda has brought in wild lions from South Africa and set them free in Akagera National Park. Following the genocide, land ownership and stock became more important than ever, and when lions started killing cattle, the herders fought back, poisoning carcasses to wipe out whole prides at a time. By 2000 they were extinct in the country.
Lyndee du Toit, Managing Director of Air Charter Service Africa, said: "Two males and five females have been provided by two separate national parks in South Africa to ensure a diverse and sustainable gene-pool for the new pride. In total the lions travelled 2,500 miles, the majority of it by air. Scheduled services had already been ruled out due to transiting times and the size of the lions – the two males each weighed 250kgs (550lbs). As the comfort of the animals was paramount, we selected an Antonov An-26 aircraft, which had adequate room and ventilation for the animals, the two animal attendants and operations personnel."
"The crew on the aircraft were fully briefed and worked in conjunction with the two experts on-board to ensure a smooth operation. We were in constant communication with the team throughout the charter and following their arrival in Rwanda we have heard that they are doing well and settling in. For the first two weeks they have been placed in a 1,000m² (10,800ft²) enclosure and will be monitored by means of satellite collars.
"A lot of hard work and planning went into the operation, but it all paid off as the whole thing ran very smoothly. We feel privileged to have been part of such an important conservation project and we will be following the lions' progress with great interest in the future."